ABOUT EXETER GARDEN FENCING
Exeter Garden Fencing is provided by Park Lane Garden Services Ltd.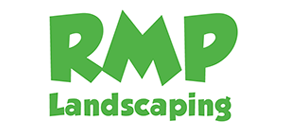 The name is a bit of a giveaway, but it doesn't tell the full story. Whether your garden is big or small, Park Lane offer a full range of garden fencing services, no job is too big or too small. Park Lane is a family run business, founded in 2006 by Lee Mottram who attended Bicton College where he gained a wide range of qualifications including chainsaw and tree felling as well as pesticide spraying, so you can be sure he really knows what he is talking about.

However, it's not just about gardens. Park Lane are garden fencing specialists, who can provide a comprehensive range of fencing solutions including traditional garden fencing, gravel boards, panel fencing, trellises, gates, posts and also agricultural and farmers/field fencing. If you need it to be secure and look great - talk to Lee!
Whether your garden is a small domestic one, a large commercial one, or indeed a farm field, Park Lane Garden Services will be pleased to give you a free quote or estimate for your job.
The Park Lane team has a great deal of experience of working on major projects too, such as extensive commercial fencing work at Exeter Arena.
So whatever your garden needs, you need to talk to Lee Mottram at Park Lane Garden Services, for a professional and competitive garden fencing solution.
HEALTH & SAFETY
Health and safety is an integral part of our working practices. We operate a comprehensive Health and Safety policy covering all aspects of the gardening operation.
The company is a member of "Buy With Confidence" contractor approval scheme.
£5 million Public Liability insurance.
We are licensed for the application of controlled garden chemicals and registered with the Environment Agency for the carriage and disposal of waste.
All work to be carried out by trained and competent personnel in full accordance with current Health & Safety Legislation
Chemical application to be carried in full accordance with manufacturer's recommendations to application rates.
Protective clothing and public safety must also be fully observed
Call us on 01392 347444and we will arrange to come and discuss your requirements. We will then supply you with a free, no obligations, quotation for the garden work to be undertaken.